Morning Chattahoochee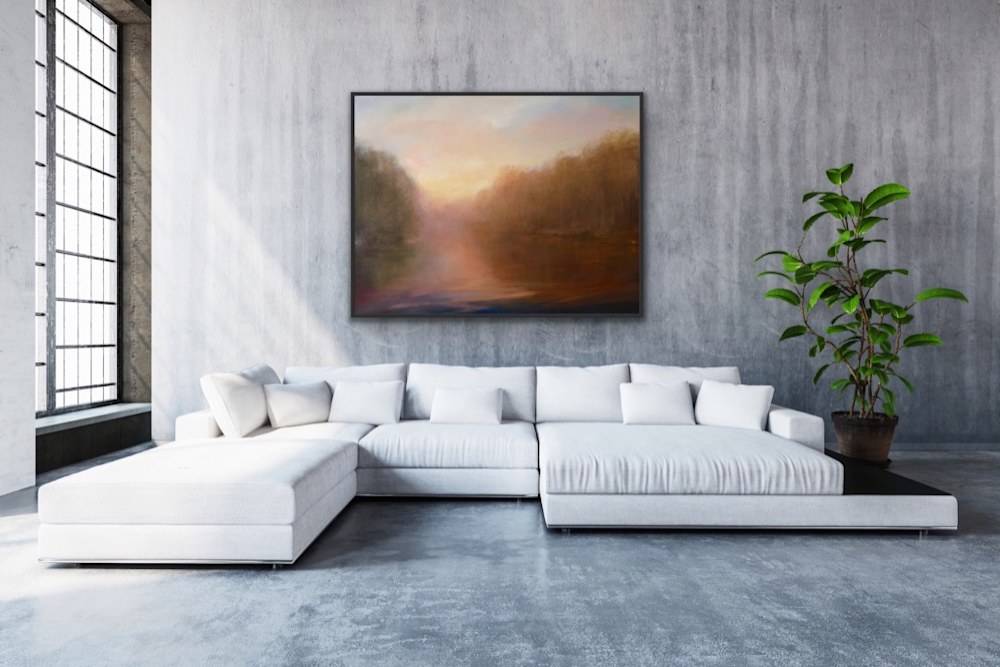 Morning Chattahoochee, oil on birch panel, 44"x57"

This painting is part of a series of images I made of the Chattahoochee River which runs through Atlanta. The various parks along the river have been favorite walking spots of mine over the many years I've lived in the area. This is a scene from very early on a January morning, one that was warm enough to produce the foggy haze that turned the riverscape pink in the sunrise.

This painting looks stunning in home or office.

The image shown in situ is printed on smooth satin-finished white metal. It is also available on canvas and fine art paper at:
https://bit.ly/33gPA3T

Be sure to click on Live Preview and Wall Preview functions to see how different sizes will look in on your wall.