The Constituents: The Red Clown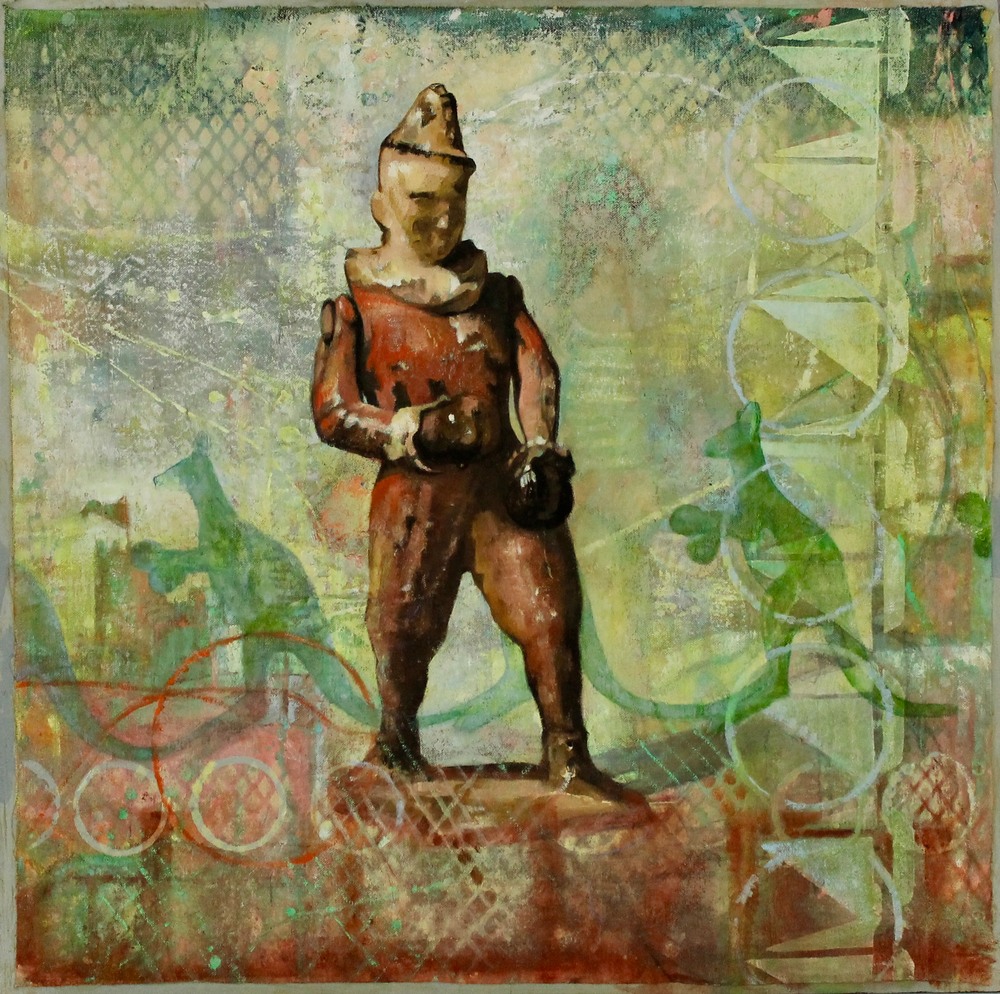 This 24"x24" oil painting was inspired by a tiny toy lead figure, part of a collection I have of pre-war lead figures. Most of them come from England and France. More familiar are the lead soldiers, but I collect common folk--farmers and merchants and children and animals. This guy is my favorite. I love his stance, his two swinging arms and his rusty and peeling patina that makes me think of tiny hands of long-ago children.
His usual companion is a boxing kangaroo, represented by the parade of silhouettes in the background,

This painting is part of a solo show of sculpture and painting in its last week at Roswell's Art Center West. (I made a 12" tall sculpture of both the clown and the kangaroo which are also on view there.) Prints in many sizes and media are available at
https://bit.ly/35vJj6I

To help you visualize how this painting will look in your home, be sure to check out the Live Preview and Wall Preview features on my website.